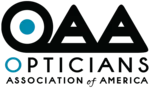 Where can I fulfill my current Continuing Education (CE) requirements?
---
---
For local opportunities, you should start by contacting the state society of which you are a member. If you are not already a member of your state society, this is yet another great reason to become one today, as state societies always have insider information as to both current and upcoming local CE opportunities.

The OAA website also has a convenient calendar which is updated regularly and which lists both state- and national-level education events and conferences.

Additionally, you will find more CE options under the Resources tab, accessible from the main menu of the OAA website.
---