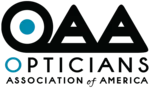 What is the Opticians Guild of America (OGA), and how does Guild membership differ from other types of membership?
---
---
Membership in the Opticians Guild of America (OGA) an elite group exclusive to owners or employees of independent optical shops.

To qualify, prospective members must have current ABO basic certification, have five years of industry experience (three years with an associates degree), be licensed in a licensed state, and hold NCLE certification for contact lens fitters.

OGA/Guild members receive all of the many benefits that come with standard OAA membership. OGA/Guild members also receive all benefits, privileges, titles and status exclusively assigned to HFOAA members.

In addition, OGA/Guild members are entitled to a further suite of exclusive benefits:
• Eligibility to vote during the annual OAA Membership Meeting, influencing the direction of the organization and, by extension, the industry at large

• Eligibility to seek office on the OAA Board of Directors and the Vision of Hope Foundation's Board of Directors

• Eligibility to apply for the exclusive OAA Member Credit Card for optical businesses, which includes many additional benefits.

• Free quarterly forums dedicated to business best practices

• First looks and insider information regarding the newest product and services

• Support and facilitated business forums throughout the year

• Special edition newsletter exclusive to Guild members

• Preference regarding internal referrals to Guild businesses

• A certificate for public display, stating your credential as an OGA business.

• An official store window decal indicating that the business is owned/operated by an OGA member


Ready to start your Opticians Guild of America membership? Complete the membership application here.


Explore all membership options and pricing


---