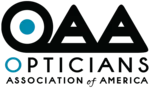 I am preparing to take the ABO/NCLE Certification Exam. Do you know of any study materials that can help me prepare?
---
---
Yes. Click the Resources tab located in the main menu. There you will find a listing for the book "Ophthalmic Essentials," which can be purchased and used as a study guide.

This book condenses information into convenient lists and bullet points of the areas which past test takers have tended to find most problematic. The book also contains several practice tests.
---