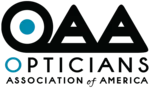 Does the OAA offer any kind of group health insurance, benefits or discounts to its membership?
---
---
The OAA itself does not offer direct health insurance benefits.

However, we are pleased to have secured a partnership with My Financial Coach, through which an "Individual Contractor Benefits Program" is now available at exclusive OAA group rates. This program offers benefits and is available to OAA members, small businesses and independent contractors.

It is important to note that My Financial Coach is a separate entity from the Opticians Association of America, and not a subsidiary. As such, all inquiries regarding packages, contracts, coverage, claims, rates, etc. should be addressed directly with My Financial Coach and not with the OAA or its officers.
---