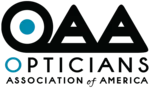 How can I become a corporate sponsor of the OAA, and what does partnership entail?
---
---
We always welcome new corporate members (also called "corporate sponsors" and "partners" throughout our site and in other communications).

Please contact us, and an OAA representative will be in touch shortly to discuss the many benefits available to our corporate sponsors, and to help you decide which tier of sponsorship is right for you.
---