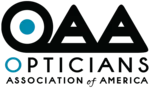 How can my state society join the Opticians Association of America?
---
---
Our network of member states is always growing, and we are excited to welcome new member states.

Please contact us, and an OAA representative will respond shortly to step you through the process of applying for state membership.
---