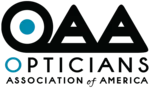 Does the Opticians Association of America do any humanitarian work, locally or internationally?
---
---
The Vision of Hope Foundation is the official charitable arm of the OAA. VOH was formed to promote opticianry education, to develop future opticianry leaders and to carry out vision-related outreach at the local, national and international level.

In addition to receiving support directly from the OAA, The Vision of Hope Foundation welcomes both monetary and physical support from companies and individuals.

The Vision of Hope Foundation spearheads various ongoing opportunities for helping underserved populations experience increased eye health and the joy of better vision. Grants are available by application through the Vision of Hope website.
---